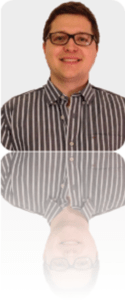 Nils Klee­mann is the Logistic Mana­ger of EMEAtec.
He star­ted his new posi­ti­on in Janu­a­ry 2014. Nils stu­dies Geo­gra­phy at the Uni­ver­si­ty of Bochum and will finish his Bache­lor wit­hin 2014. Nils is respon­si­ble for ship­ping pro­ducts to cus­to­mers and for the stock management.
We are con­ti­nuous­ly working to crea­te new busi­ness oppor­tu­nities to secu­re steady growth rates for the supplier.
Con­ta­ct:
mobil: +49 178 28 83 817
email: Nils.Kleemann at emeatec.com